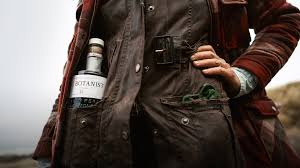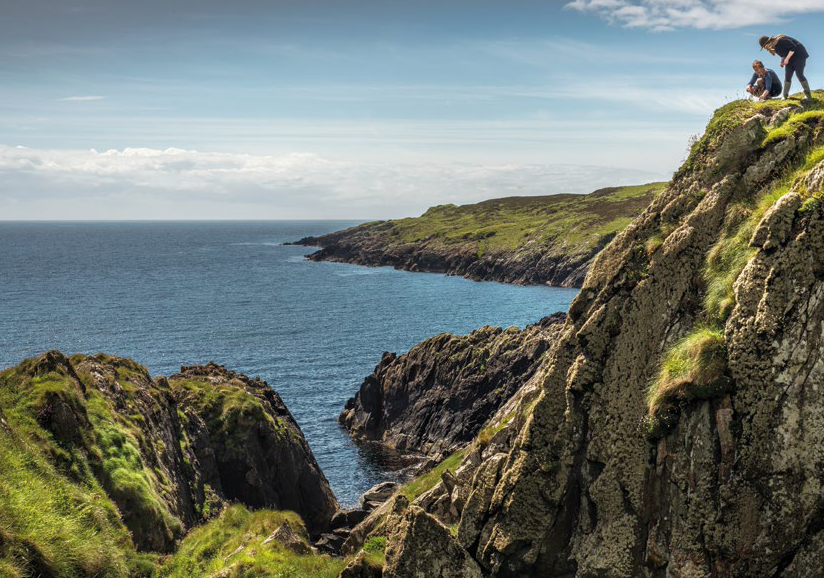 The Botanist Gin is as progressive exploration of the botanical heritage of our isle of islay. We believe in a connection to the place in which we live and the natural world around us.
We're pleased to invite you to discover the flavours growing in your own backyard. Unlock your creativity and experiment with the versatility of The Botanist. Let's explore.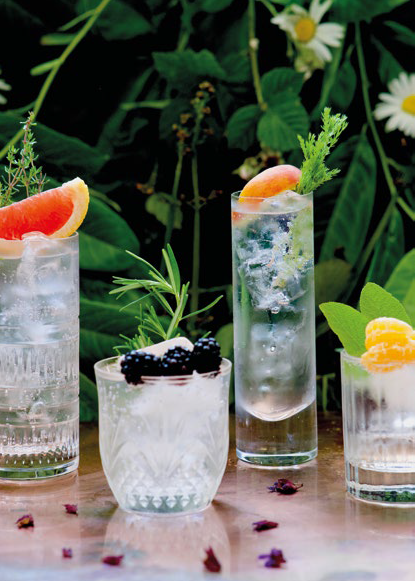 A WORLD OF FLAVOUR
A default garnish for most is a slice of citrus, but with a world of flavour out there, why not experiment with some of the local flavours growing around you?
Some of our favourite Botanist & Tonic garnishes are:
Rosemary and bramble
Thyme and grapefruit
Sage and clementine
Chamomile and peach
Mint and strawberry
Basil and orange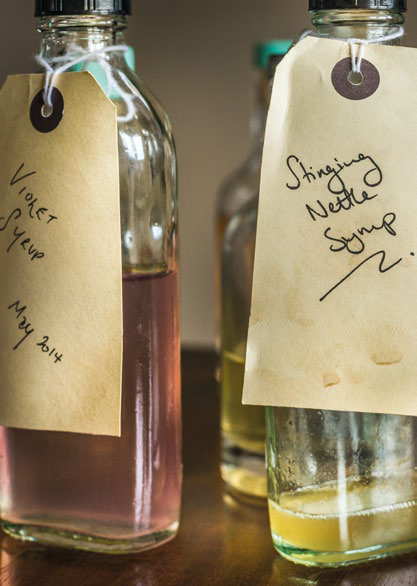 BOTANIST

SYRUPS
One of the easiest ways to use local botanicals and extract their flavour for cocktails is to create
a simple syrup.
Method
Add equal amounts of sugar and boiling water and stir until all the sugar has dissolved.
Add your chosen botanicals, stir and allow to stand for one hour to infuse. Drain mixture
through a fine mesh strainer.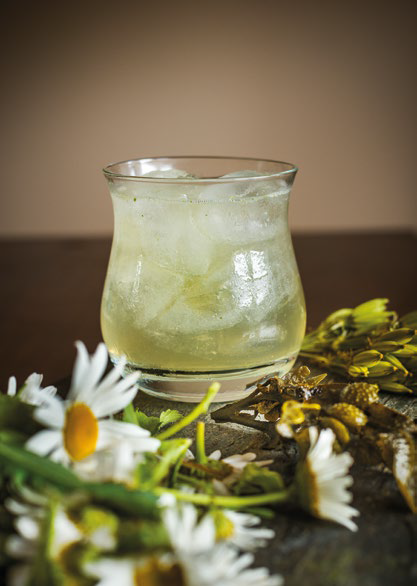 CHAMOMILE COLLINS
Ingredients
25ml fresh lemon juice
15ml chamomile syrup
Soda water
Method
Add ingredients to an ice-filled tumbler.
Top up with soda and stir well.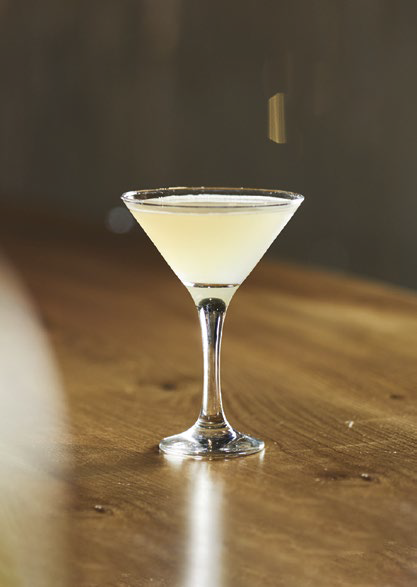 LEMON BALM MARTINI
Ingredients
25ml lemon juice
25ml sugar syrup
4 sprigs of lemon balm
Method
Shake well, strain and pour into a Martini glass.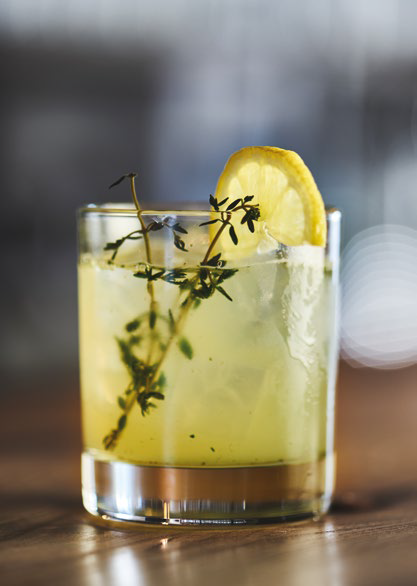 Ingredients
20ml fresh lime juice
15ml honey
4 thyme sprigs
Dash of black pepper
Method
Add the thyme sprigs and mash them. Shake with ice.
Double strain into an Old Fashioned glass. To garnish, add a dash of black pepper and two thyme sprigs to garnish.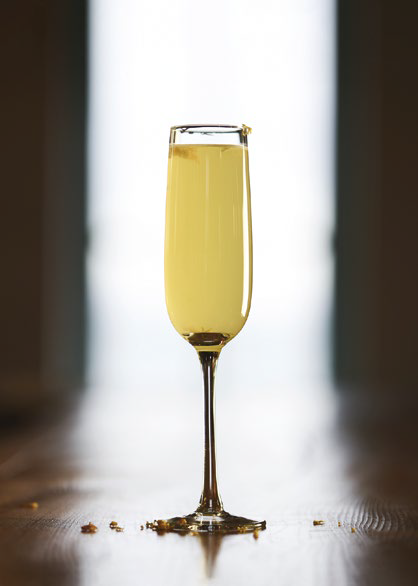 Ingredients
20ml fresh orange juice
15ml mint sugar syrup
Sparkling wine
Method
Shake
The Botanist
, orange juice and mint syrup together and top up with sparkling wine.
Serve in a flute garnished with orange zest.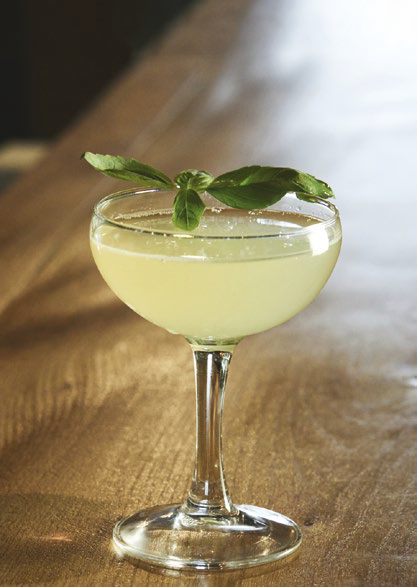 BASIL SOUR
Ingredients
20ml lemon juice
20ml honey water
(1:1 honey to water dilution)
4-5 basil leaves
Method
Shake all the ingredients together.
Fine strain into a cocktail glass and garnish with a basil leaf.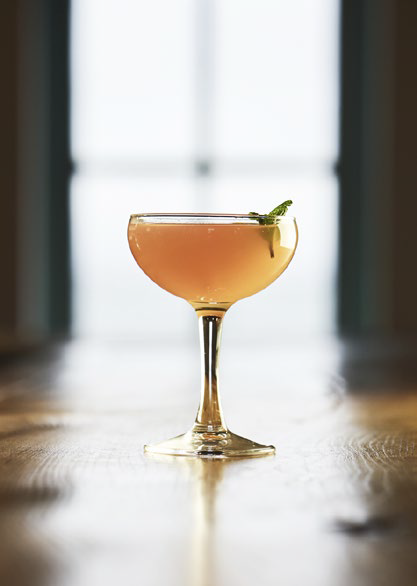 Ingredients
30ml Pimms
30ml lime juice
15ml sugar syrup
4-5 mint leaves
Method
Add all ingredients to a shaker and shake well.
Fine strain into a cocktail glass then garnish with a mint leaf.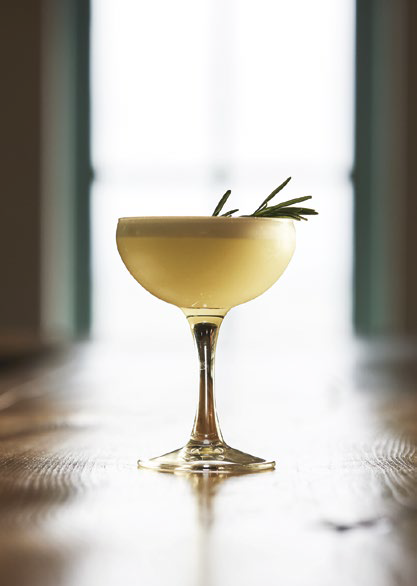 Ingredients
30ml lemon juice
30ml rosemary syrup
15ml egg white
Method
Add ingredients to shaker and dry shake to emulsify the egg.
Add ice and fine strain into glass. Garnish with rosemary.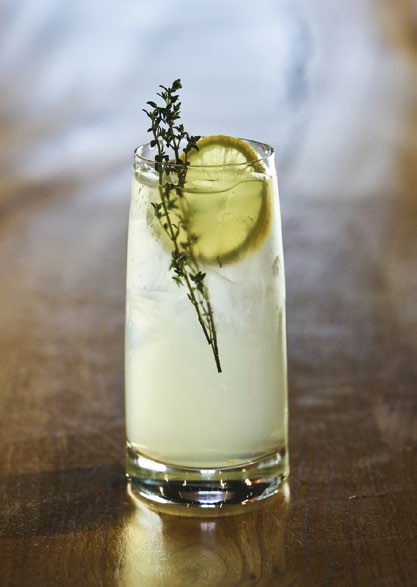 FORAGER'S REFRESHER
Ingredients
40ml The Botanist
30ml fortified white wine
(e.g. Lillet Blanc)
15ml lemon juice
Soda water
Thyme
Lemon
Method
Add The Botanist, lemon juice and fortified white wine to high ball glass. Add ice.
Finish with soda and gently stir. Garnish with thyme sprig and lemon wheel.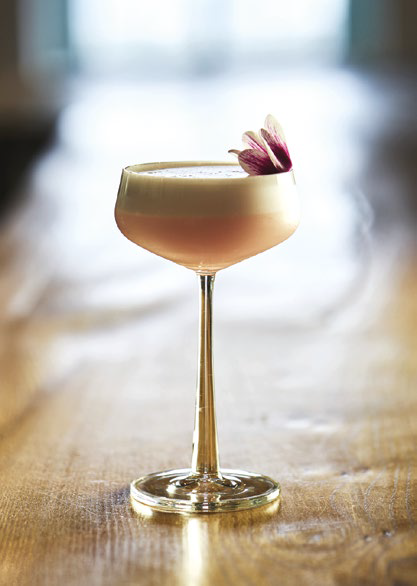 WILD ROSE SOURS
Ingredients
40ml The Botanist
20ml wild rose petal syrup
20ml lemon juice
20ml sugar syrup
20ml egg white
Method
Pour ingredients into shaker and shake. Add ice to shaker, then shake again.
Double strain into glass. Garnish with rose petals.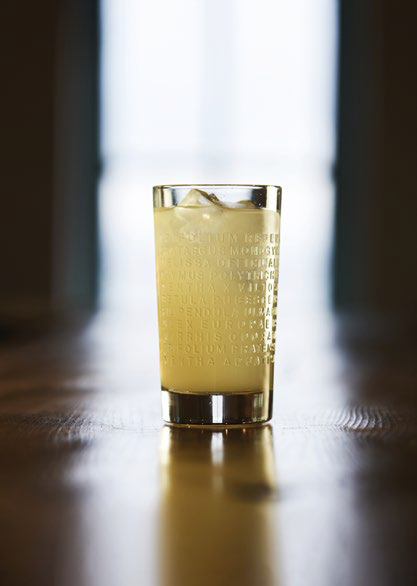 ELDERFLOWER COLLINS
Ingredients
45ml The Botanist
15ml apple verjuice
15ml elderflower syrup
60ml soda water
Sprig of elderflower
Method
Fill glass with ice. Add ingredients to glass and stir.
Garnish with a sprig of elderflower.